Name: Sales Department
Tel: 0086-596-2182612
Fax: 0086-596-2182612
Mobile: 0086-133-5837-5100
E-mail: [email protected]
Add: No.1-3,Fanghu West 2nd Road,Huli District,Xiamen,China
Skype: vickyelosbeauty
whatsapp: +86-133-5837-5100



Product name : High Frequency RET for fast weight loss

Product No. : EB-R
Details:
1. Application:
Dissolves subcutaneous fat,dissolves visceral fat
Visceral activation, improving constipation
Weight loss, enhance skin elasticity
Prevention and improvement of metabolic syndrome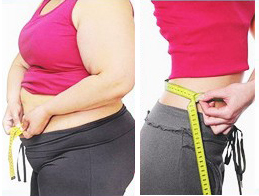 2. Working Principle of RET for fast weight loss:
RET High Frequency machine uses a RET(Resistive Electric Transfer) method that is further enhanced by the high-frequency CET(Capacity Electric Transfer) method that generates heat on the surface of the skin tissue. It can project high-frequency energy into the human body, generate deep heat in the visceral fat-fat layer, break down fat and promote lymphatic circulation and metabolism, so fat burning effect and cellulite reduction effect is even better.
The instrument adopts the professional grade lipolysis technology 0.448MHZ high frequency, through the human body to produce high frequency mode effect for deep lipolysis, the fat melting effect can be seen within a few minutes.
3. Features:
65°C Radio Frequency high temperature
6CM fat depth
Very safe,no damage to skin and body
obvious result will be seen shortly after the treatment