Name: Sales Department
Tel: 0086-596-2182612
Fax: 0086-596-2182612
Mobile: 0086-133-5837-5100
E-mail: [email protected]
Add: No.1-3,Fanghu West 2nd Road,Huli District,Xiamen,China
whatsapp: +86-133-5837-5100


Product name : Cryolipolysis Slimming Machine with soft silica cryo handles

Product No. : EB-WL4A
Details:
Cryolipolysis Slimming Machine with soft silica cryo handles
Application:
1. Fat burning, Slimming, Body shaping
2. Effective promoting tissue metabolism and blood circulation, better for whiten skin
3. Improve orange peel organization
4. Strengthen the skin elasticity
5. Repair striate gravid arum
6. Anti-aging for face and body
7. Increase the speed of metabolism, speed up the body to excrete waste and excessive water.
8. Relax muscles, relieve muscle spasms, relieve muscle pain.
9. To tighten muscles of the arms, legs, thighs, buttocks, lower back, abdominal muscles, re-shaping body contour.
Features:
(1)Three high quality cryolipolysis handles,soft silica handles.
Small: 10cm*6cm
Middle: 16*8cm
Big:20*9cm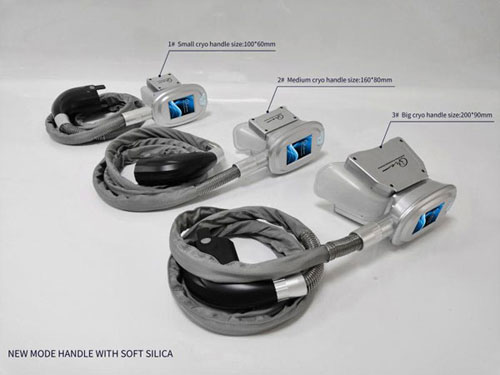 (2)4 working systems: Cryolipolysis, RF,Cavitation,Lipolaser