Name: Sales Department
Tel: 0086-596-2182612
Fax: 0086-596-2182612
Mobile: 0086-133-5837-5100
E-mail: vicky_zhongshang@hotmail.com
Add: No.1-3,Fanghu West 2nd Road,Huli District,Xiamen,China
Skype: vickyelosbeauty
whatsapp: +86-133-5837-5100



Product name : 6 In 1 Lipo Laser+40Khz Cavitation+Vacuum RF+Four-polar RF+Six-polar RF+Facial RF 

Product No. : EB-WL2
Details:
Working Systems of lipo laser rf cavitation:
A. Lipo Laser
Laser Lipolysis is growing in popularity as a procedure for the tummy, arms, male breasts, hips and outer thighs as well as smaller areas of the body such as redefining the jaw line, neck and chin area. It carries fewer risks as traditional liposuction and is a less invasive surgical procedure requiring fewer incisions and resulting in less scarring. We use laser liposuction after liquid liposuction totighten the skin.
B. 40KHZ Cavitation
40KHZ gathered strong waves to burst fat, remove fat
Use strong sonic gathered 40000HZ strong wave header acting on the body, attacking the fat layer, speed vibrating deep stubborn fat, can body fat cells to produce friction movement, can effectively burn calories, consumption of water in cells, the fat cells shrink.
C. Vaccum RF
Use the negative pressure to improve the orange peel tissue, slimming shaping
Energy generated by the instrument electrodes to stimulate the body's bio-wave corresponding points, the use of different frequencies and pulse, in a variety of physical electronics synergistic interactions, the right to effectively stimulate the fat body, the body in motion, which again burn calories and fat to achieve body sculpting effect.
D. Multi-polar RF
Radio frequency is one kind of high frequency electromagnetic wave, it can penetrate the dermis and subcutaneous tissue through the fat layer, take heat into deep skin and then accelerate regeneration and reconstruction of skin deep-tissue. RF can produce energy byimpedance from the skin, which can make the fatty layer temperature increase in very short time, and this heat will also act on collagen in the dermis layer. Collagen in the dermis layer will shrink immediately after the temperature rise and proliferation of new collagen, so as to achieve the effect of skin pulling, pigmentation improvement, skin whitening, and wrinkle removal.


Feature of lipo laser rf cavitation:
1. Adopt the leading-edge technology ultrasonic lipolysis in the world

2. Color touch screen with clear treatment parameters, friendly operation

3. Digital frequency control system, energy output evenly,precisely and steady, make sure parameter can't drifting

4. Suitable for all kinds of skin
5. 5--- 20 minutes per session treatment, no impact on your job or study
6. No pain, no cut, no scar, no any side-effect.
7. No rebound, long-lasting result!
8. Easy operation, easy study.

Handles of lipo laser rf cavitation: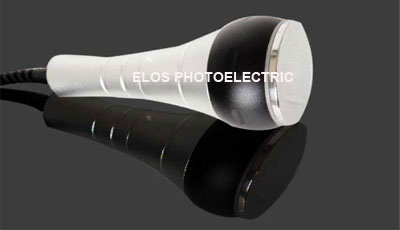 40Khz cavitation handle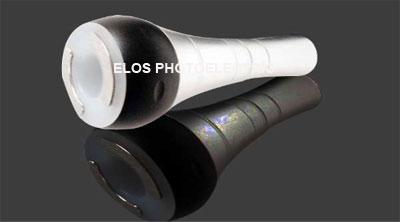 vacuum RF handle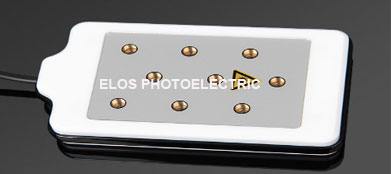 6 Big Lipo laser pads,each with 9 diodes



2 small lipo laser pads,each with 3 diodes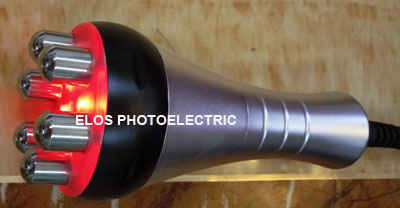 6 Polar RF handle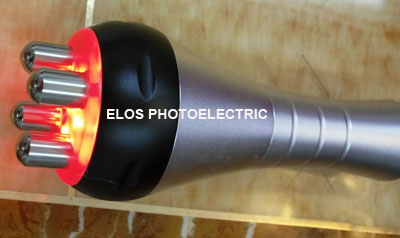 4 Polar RF handle



Facial RF handle


Technical Parameters of lipo laser rf cavitation:
| | |
| --- | --- |
| Laser Type | Diode Laser |
| Laser Wave Length | 635-650nm |
| Maximum Output Power | 450W |
| Single Output | ≧200mW |
| Number Of Diode | 6x9+2x3=60diode |
| Timer | 30 minutes max |
| Output Frequency | 1Hz to 1000Hz adjustable |
| Cavitation | 40Khz |
| Vacuum with RF | 1MHz |
| Multipolar RF | 5MHz |
| Power | 350W |
| Voltage | 110AVC~240VAC |
| Working Temperature | 10℃~40℃ |