Name: Sales Department
Tel: 0086-596-2182612
Fax: 0086-596-2182612
Mobile: 0086-133-5837-5100
E-mail: [email protected]
Add: No.1-3,Fanghu West 2nd Road,Huli District,Xiamen,China
Skype: vickyelosbeauty
whatsapp: +86-133-5837-5100



Product name : 4 in 1 Velashape+Cryolipolysis+Radiofrequency+Cavitation

Product No. : EB-V6
Details:
4 in 1 Velashape+Cryolipolysis+Radiofrequency+Cavitation
(1)Velashape vacuum roller RF IR:

elōs technology combines infrared light, bi-polar radio frequency energy and vacuum, which cause deep heating of the fat cells, their surrounding connective tissue and the underlying dermal collagen fibers. This type of efficient heating and vacuum stimulates the growth of new and better collagen and elastin which results in localized reduction in skin laxity, body volume and an overall improvement in skin structure and texture.
Mechanical Manipulation (Vacuum +/- Massage mechanism)
a. Stimulates lymphatic and blood circulation
b. Facilitates fibroblast activity
c. Reduces viscosity of fat cell clusters
d. Promotes vasodilation and extravasation of oxygen and nutrients
e. Enables heating at different depths
Heating (infrared + radio frequency energies)
a. Enhances blood circulation and increases oxygen dissociation from oxyhemoglobin
b. Facilitates fibroblast activity
c. Increases metabolism of fat cells
d. Improves skin texture
(2) Cavitation : 40K Strong Sound Wave Fat Burning: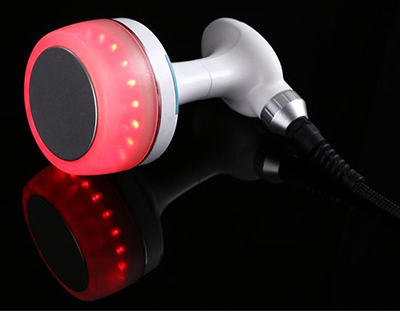 With collective strong sound wave head, strong sound wave of 40000HZ may be emitted to vibrate fat cells at top speed and produce numerous vacuum air pockets inside and outside the fat cells, robustly impact fat cells to generate introverted blast and disintegrate triglyceride into glycerol and free fatty acids. Then RF waves at frequency of 1M HZ is used for exhausting the integrated glycerol and free fatty acids through hepatoenteral circulation.
(3) Multipolar Radio Frequency Lipolysis: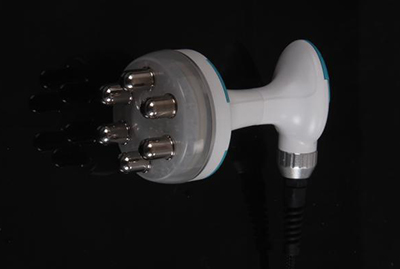 High frequency radio frequency can rapidly improve local blood circulation, cause disintegration of fatty acids and metabolism of fat cells, so as to achieve the effect of fat dissolution and weight loss.
(4) Cryolipolysis vacuum Infrared lipolysis :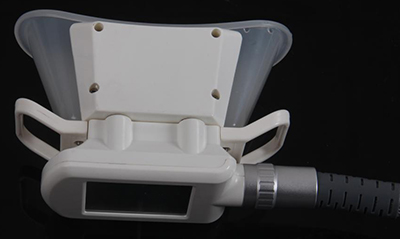 As triglyceride in fats will be converted into solid in particular low temperatures.
It uses advanced cooling technology to selectively target fat bulges and eliminate fat cells through a gradual process that does not harm the surrounding tissues,reduce unwanted fat,When fat cells are exposed to precise cooling,they trigger a process of natural removal that gradually reduces the thickness of the fat layer.And The fat cells in the treated area are gently eliminated through the body's normal metabolism process,to eliminate unwanted fat.